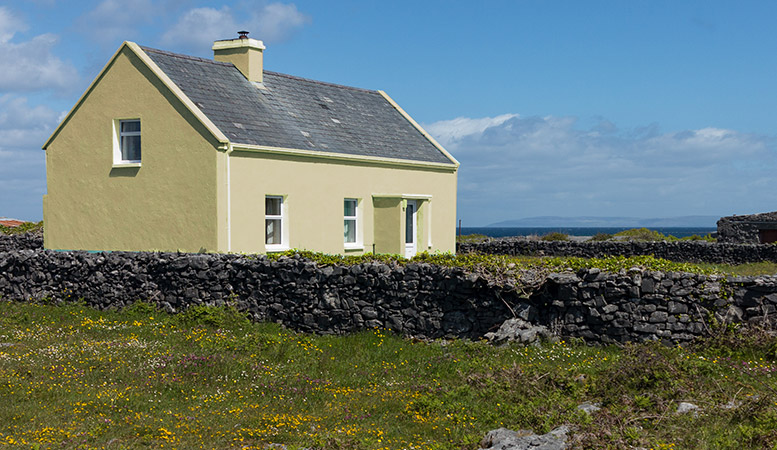 Professional Masonry Painters Choose SecoFLEX Exterior Masonry Paint
28 November, 2016
As exterior masonry paint specialists, Secotherm understand more than anyone how important it is to have access to only the highest quality wall coatings. For this reason, we pride ourselves on supplying our unique formula, SecoFLEX. Available only to approved applicators, SecoFLEX has been used extensively by established masonry painters throughout Europe since 1975 and guarantees to deliver a professional coating that you can be proud of for many, many years! For an exterior masonry paint that you can count on to reflect your businesses high standards, look no further than SecoFLEX!
High Quality Exterior Masonry Paint
At Secotherm, each of our exterior masonry coatings have undergone laboratory testing and have proven their quality and exceptional characteristics repeatedly. In fact, SecoFLEX is renowned as being one of the best exterior masonry paints available and at Secotherm we are not at all surprised as to why! 100% waterproof and 400% elastomeric, meaning the coating will not crack, peel, or blister, SecoFLEX guarantees to maintain the aesthetic of your building for many years to come! No matter what the temperature, the formula is also designed to achieve optimal protection against discolouration and the elements, providing any treated property with a protective barrier against airborne pollution. The result being a considerable reduction in maintenance for your customers!
At Secotherm, we are so confident in the quality of our exterior masonry paint that we even offer a 20-year guarantee; with our SecoFLEX exterior masonry paint, there really is no need to look elsewhere!
To Become an Approved Applicator of Our Exterior Masonry Paint, Contact Us Today!
If you are interested in becoming an approved applicator of our exterior masonry paint, then please contact us today. Alternately, you can also request a free sample to see the unique qualities of SecoFLEX for yourself here.