The most common symptoms of rising damp include:
Plaster and paint deterioration
Wallpaper peeling away from the wall
Salts and stains appearing on the walls
Mortar and plaster falling away from affected area
"Musty" odour around the home.

SecoMUR is engineered with nano microFORMULA technology, which achieves a deep penetration and "Cross-Link" effect in the interior of the wall. It is the ultimate damp proof course against rising damp.
After drilling a series of holes as close as possible to ground level, SecoMUR is injected, creating a horizontal barrier against rising damp.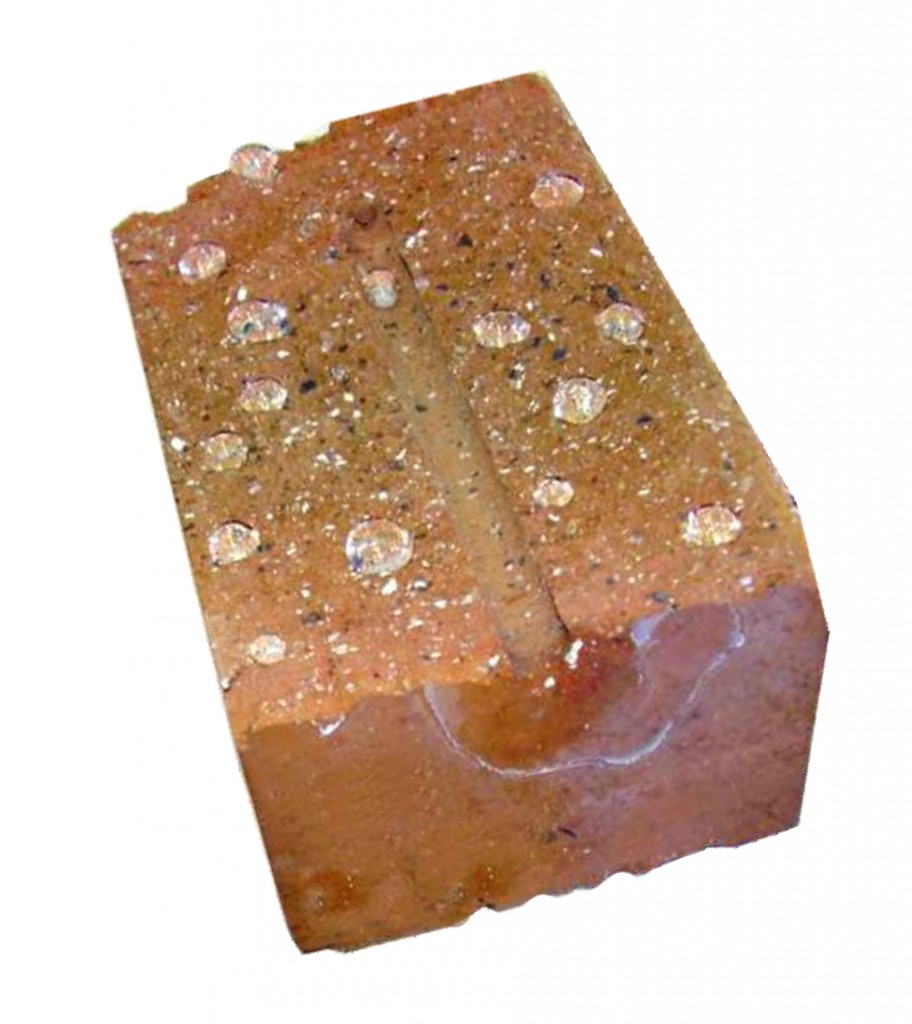 The cross section of brick (pictured has been drilled and injected with SecoMUR. You can see that the whole brick is now waterproofed to stop rising damp, This "cross-linking" creates a horizontal barrier effective against rising damp and will stop moisture migrating up your walls that will last for many years.
Proven Performance:
Water ingress is minimised dramatically by treating with SecoMUR. On Porous building materials the water absorbtion will be reduced by more than 95%
The efficiency of SecoMUR has been tested to WTA and CSTC and was found to be an "excellent" treatment for rising damp that will last for many years.
Benefits of a SecoMUR Installation:
Superior "MicroFORMULA" technology – Long lasting cure
Deep penetration creates an active barrier in all directions
Cost effective affordable solution
Quick and clean application
Enables properties to dry out naturally allowing for redecoration
Creates a more pleasant environment in which to live
Remember: Untreated rising damp can cause respiratory illnesses for the the tenant or homeowner. Failure to treat rising damp properly can result in a house that is unpleasant to live in or difficult to sell.