Exterior painting is a vital part of property maintenance. Perhaps you want to freshen up the exterior of your property, repair winter damage, or you want to ensure that your property is 100% waterproof to protect against penetrative damp. Whatever your needs, SecoTherm can help. With over 30 years of experience, we specialise in installing and providing only the best products for exterior painting. Based in Staffordshire, we have provided exterior painting services for surrounding areas such as Manchester, Birmingham and Wolverhampton and we regularly service a range of buildings including homes and industrial and urban structures.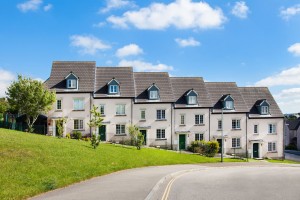 The Importance of Exterior Painting
With time the exterior painting of a property can be affected by weather conditions, hot and cold climates, and pollution from main roads and coasts. A clear sign that the exterior of your property needs maintenance work is that the paint has started to fade and has become discoloured. In some instances, paint may crack, peel off or flake. Not only does this make your property look poorly maintained outside but it can also have negative implications on the structure of the property. At SecoTherm we emphasise to our customers the importance of maintaining the exterior painting of their property for a number or reasons:
Exterior painting can protect your property from harsh weather conditions and penetrative damp by providing you with a waterproof coverage.
Exterior painting can radically improve the appearance of your property removing pollution and algae growth. It can also minimise dirt pick-up.
Finally, exterior painting can greatly increase the value of your home.
Number One for Exterior Painting
We advise that you choose our unique formula, SecoFLEX for your exterior painting needs. 100% waterproof and 400% elastomeric, SecoFLEX is a high quality masonry paint that you can rely on as it guarantees a smooth coverage with NO cracks or flakes. It also comes with a 20 year guarantee, meaning that the cost of maintaining your exterior painting is reduced. For more information on SecoFLEX exterior paint, click here.